HARLEQUIN CAFE
Opening Hours:
Thursday - Monday
10am - 5pm
Please be aware, as a result of Covid 19, we are currently only opening one of our two food and beverage locations onsite. The Pantry is currently closed. However, the Harlequin Café is open to provide a light bites food and drink offer
with an outdoor seating area.



General Information
We have conducted a full risk assessment in line with the government guidance on reopening eateries, and have reduced our capacity in the cafe in order to increase social distancing. We will be serving our food to eat on-site or take away from a slightly reduced menu. We are not operating a booking system as we have much reduced capacity, so please join the Cafe queue and wait to be seated or have a take-away. If we are unable to seat you we may ask you to return when things are quieter. We're taking hygiene incredibly seriously, so we thought we'd share with you our key endeavours:

Every member of staff is handwashing at least every hour, and before and after serving every customer, alongside normal food and beverage protocol.
As part of the government guidelines, we will ask for the contact details of one member of each party – this will be stored for 21 days securely and then destroyed.
Every table, salt & pepper mill and chair is cleaned every time a table is vacated.
We are also using a 'Bio Mister' regularly. This very clever device disinfects and kills 99.9% of bacteria and viruses on every surface in a room and also remains active on surfaces for 72 hours.
We're regularly cleaning door handles, all surfaces, door frames, menus, menu board, cake covers and utensils, the credit card machine, operating systems, fridge handles, the coffee machine and hot water urn.
Our antique hand painted tables have a wax finish – please don't be alarmed if the surface feels very slightly tacky, it is simply the wax finish and will have been completely sterilised before you sit down.
You will be asked to collect your food from the table when it is ready.

If you are feeling well, please venture out to come and support us.


Whether you're browsing the shops or visiting our beautiful gardens, there's always time to pop into the Harlequin Café for a quick, light lunch or a coffee and cake. Our cafe menu can be enjoyed in our relaxed café, reminiscent of a vintage tearoom with its paneled walls and old film-set tables. Or, if the weather is nice, you can dine al fresco in the outside area overlooking courtyard.
The cakes and sandwiches are made using spelt from our sister company,
Sharpham Park.
We also have an extensive range of teas and herbal infusions from specialist local companies as well as delicious organic coffee from Origin Coffee. Our friendly staff will be happy to help and the speedy service means you have more time to discover Kilver Court.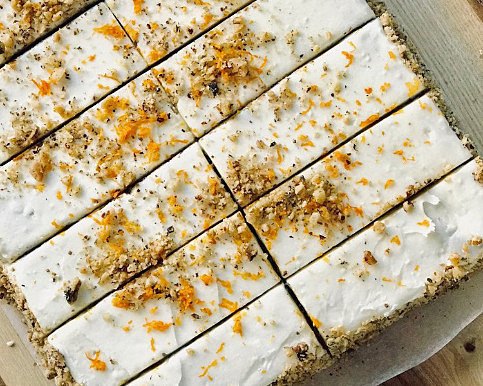 Traybakes at the Harlequin Cafe are supplied by Wild Flour Cake Company

---