LAVENHAM | FIND US IN SILK LANE
UP TO 60% OFF
Back in 1969, our founder Mrs Elliot
designed the world's first nylon quilted horse rug in Lavenham, Suffolk. Working with experienced craftspeople in a medieval wool town, every rug she produced did its job – and was made to last.
We've continued making Lavenham products in our own factory in Suffolk to this day. Every fit for purpose piece is made on site,
by some of the most experienced craftspeople in the UK.
Every Lavenham
product is made
just six miles away from our
original
factory location
in Suffolk.

Quilting uses expert techniques to produce

a textile that's light but warm, and lends itself

perfectly to the modern, layered wardrobe.


We work with predominantly British cloth

manufacturers, renowned for their high quality,

hardworking fabrics. Our wadding is made of


65% recycled fibres, and sourced from the North of England.

We believe craftsmanship and sustainability go

hand in hand. If your Lavenham piece gets worn,

we'll repair it. The craftspeople that made your

jacket or gilet will know exactly what's needed

to make it fit for purpose once again.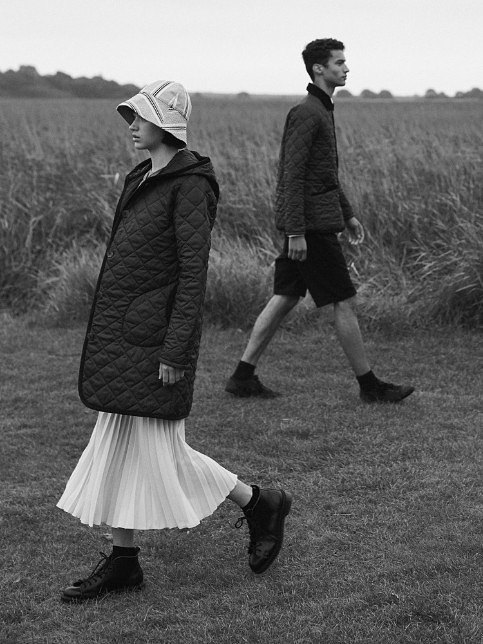 ---