---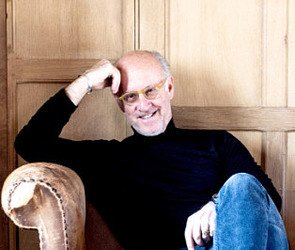 "I have always been drawn to the wonder of change, both evolution and revolution. My early days at Mulberry were inspired by history, heritage and the vibrant fashion scene in London at the time. Today my inspiration comes from creating something new with natural and sustainable spaces. From the selection of carefully curated brands in the designer outlet village, to the curious finds, fittings and fixtures that are woven seamlessly into the architecture and landscaped gardens here at Kilver Court. Creating a beautiful environment where our customers can spend time is a priority for us and a tonic for our busy lives in such extraordinary times." Roger Saul
Every week 11 million items of clothing end up in landfill. Throwaway fashion is putting increasing pressure on our planet and its people - it's unsustainable. Oxfam are launching a campaign called Secondhand September which encourages us to stop buying brand new "throwaway" fashion.

Kilver Court are getting involved with our own #secondchanceseptember . The vast majority of all of the clothing we stock here at Kilver Court are all "second chance pieces" which means they have been given a second chance at being sold here at our Designer Village rather than being disposed off when they are "out of season."

We love this quote from Eco Age director Livia Firth:
"Every time you shop, always think, 'Will I wear this a minimum of 30 times?"


The Idea of "Buy me once, love me forever" is something we adhere to at Kilver Court. We are very mindful of the importance of sustainable living, buying better, re-using, recycling and repairing where we can.

Did you know that a lot of our fixtures, and fittings have been reclaimed and upcycled from various places sourced by Roger and Monty Saul. For example the windows in the Wigglyshed used to be the windows used at the very first Bond Street Mulberry shop.

This bridge was once a tree in our old herbaceous border until it became too overgrown; our amazing handyman Jeremy then made it into this beautiful Endsleigh inspired bridge.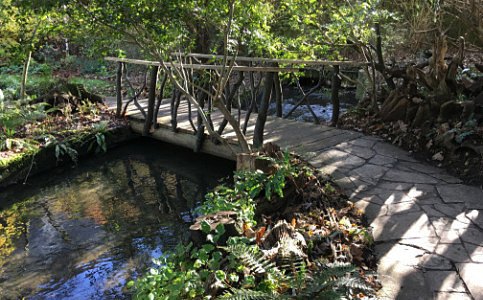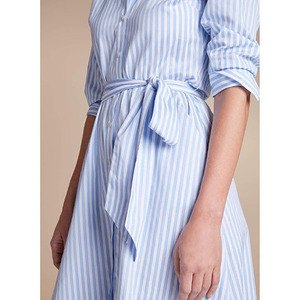 Monty had the most beautiful vintage Mulberry dress which she has worn to various important occasions over the years including to Rodger's 50
th
birthday party 19 years ago and to a wedding last year.
The idea of buying items we truly love and will use and repair is an important one, the throwaway fashion culture really has to become a thing of the past.
All of the brands we stock have their own similar sustainably message,
Baukjen
for example are really conscious of their carbon footprint which is why all of their clothes are manufactured in Europe to cut out the airmiles.
Our very own Sharpham Park grow all of the organic spelt on their farm in Street, Somerset.
Over the next month we will be sharing on
social media
more of the sustainable brand stories we stock, the history of Kilver Court as well as our favourite pieces waiting to have their second chance.
---