MEET THE DESIGNER - CABBAGES & ROSES - 21st March - POSTPONED

We have made the difficult decision to cancel our Meet the Designer event on Saturday with Christina Strutt, Founder and Creative Director of Cabbages and Roses.

We very much hope to run this later in the year and hope you will be able to join us then

In the meantime Christina has very kindly agreed to write a newsletter on her design ideas and styles which we will send out to our database shortly. If you don't receive a copy of our newsletter, please sign up at kilvercourt.com

Many thanks and stay safe

The Kilver Team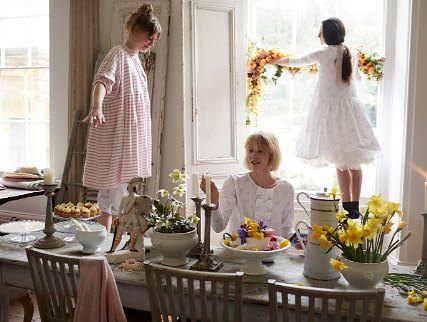 Cabbages and Roses, Living life beautifully
Join us at Kilver Court on Saturday March 21st to meet Christina Strutt, Founder and Creative Director of Cabbages and Roses, the vintage inspired brand creating beautiful British made collections of fabrics, clothing, homeware and accessories.


Enjoy a delicious, light breakfast at this relaxed and informal event where Christina will be free to chat to you about the new Cabbages and Roses collections available at Kilver Court this season. Learn about her passion for slow, seasonal fashion, the provenance of Cabbages and Roses collections and discover useful tips on how to shape your style with unique pieces that you can cherish forever.


Inspired by the romantic charm of British eccentricity, the signature style of Cabbages and Roses embraces fashion's social responsibilities towards a gentler, kinder world and the principle of living life beautifully without compromising on ethics. Discover simple, classic designs that transcend fashion pieces and beautiful clothes, fabrics and accessories to dress you and your home.
As well as exclusive previews from the latest collections, hear more about Christina's story and how her passion for sustainability and carefully curated creativity has inspired her new book, 'SUSTAIN.' Christina will be signing copies at the event, as well as her best selling books, "GREEN HOUSEKEEPING" and "THE REPRINT OF LIVING LIFE BEAUTIFULLY" wonderful keepsakes and thoughtful reminders for living life beautifully with Cabbages and Roses.
There will also be an opportunity for you to see an exclusive preview of the spring summer collection.
To Book:
https://www.ticketsource.co.uk/kilver-court-designer-village/t-zqqgpq
---