'How to Build a Capsule Wardrobe' with stylist, Lindsay Punch
Tuesday 13 March | 10am - 12.30pm | Director's Suite, Kilver Court
How do you feel when you open your wardrobe in the morning? Do you love everything and enjoy wearing everything in it, knowing how to create different outfit combinations quickly for effortless style? Or do you find it difficult to find good quality clothes that flatter your figure and suit your lifestyle? If you're stuck in a style rut or you want to learn how to refine your style with some super style tips, then please join us when we join forces with Professional Stylist, Lindsay Punch, for an exclusive masterclass on 'How to Build a Capsule Wardrobe' on Tuesday 13th March 10am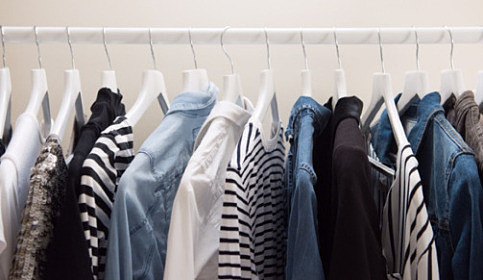 How to Build a Capsule Wardrobe | 13 March

This masterclass is designed to help you make good decisions when shopping for clothes or weaning your wardrobe, with a "less is more" approach and of course feel better about who you are. Look & feel fantastic by learning how to:
- Dress your shape to feel more confident
- Save money shopping for good quality, flattering clothes
- Save time getting dressed by building a Capsule Wardrobe
- Introduce easy outfit tricks to create an effortlessly stylish look

About Lindsay Punch

We're delighted to be working exclusively with Professional Stylist, Lindsay Punch for this exciting style masterclass. Lindsay has lived and breathed the fashion industry since 2001 and knows a thing or two about helping women feel fantastic. Lindsay has had the joy of working with designers like Gucci, Prada, Chanel, Balenciaga and Louis Vuitton whilst at Harrods and travelled Europe with Ralph Lauren. From shop windows, to private clients, to 'papped' celebs, Lindsay has dressed a very long list of clients.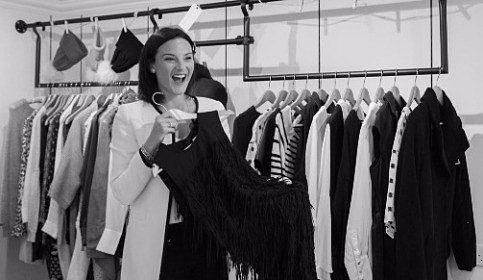 Book to Attend this Event

This event will be held in the Directors' Suite at Kilver Court on Tuesday 13th March, 10am - 12.30pm. The cost per person is £20 and this includes:
- Tea & coffee
- An e-guide with tips on How to Build a Capsule Wardrobe (emailed after the event)
There are a limited 15 places available for this style masterclass so you will have access to Lindsay to ask all the style questions you have. Early booking is recommended -
BOOK HERE.
More information about Lyndsay Punch:
W: www.lindsaypunchstyling.co.uk | E: info@lindsaypunchstyling.co.uk

---