Welcome to Kilver Court Gardens

Hidden in the heart of Somerset are Kilver Court gardens which are carefully maintained all year round for the public to enjoy. The 3.5 acre gardens are set against a 19th Century viaduct, providing an impressive architectural backdrop to the already stunning gardens. Highlights of our gardens include: a reproduction of George Whitelegg's Chelsea Flower Show Gold Medal winning rockery, parterre, an organic vegetable garden, herbaceous borders and a mill pond. Find out more below: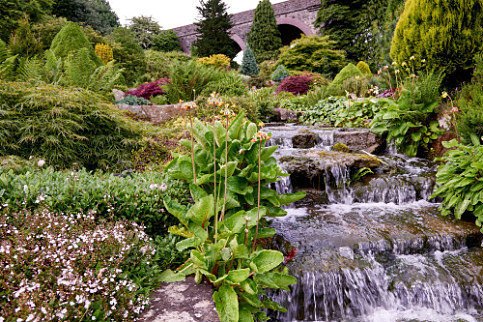 The Rockery
Our rockery is based on the Chelsea Flower Show Gold Medal winning rockery by George Whitelegg is a bold and modern design statement. It is a mature rockery built using sandstone boulders from the Forest of Dean to edge a man-made stream and waterfall.

Conifers provide the larger geometric blocks, featuring Chamaecyparis pisifera 'Filifera Aurea', mid-green Picea abies 'Albertiana Conica' and the golden columns of Taxus baccata 'Standishii'. Japanese acers show seasonal variation from delicate spring greens to deep autumnal rusts and purples (look out for the burgundy-leafed palmatum dissectum).

The Parterre

Current owner Roger Saul redesigned the parterre and herbaceous borders in 1996 when he acquired Kilver Court. The parterre is based on the classic French geometric designs found in Les Invalides, and is an immaculate example of low box hedging.
The spaces within the hedges have been filled with roses, juxtaposing the formal parterre are vibrantly coloured herbaceous borders. Fiery crocosmia 'Lucifer', phlox, indigo hued polemonium and aconitum, globe shaped dahlias and echinops, and delicate orchid-like Tricyrtis formosana form a sensual backdrop full of texture and shape.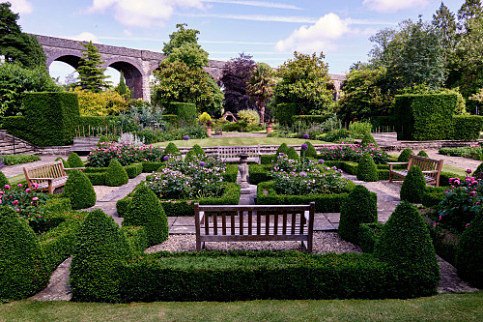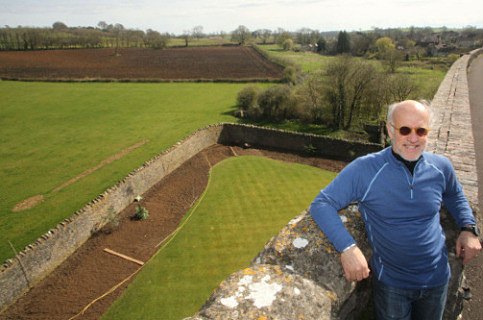 100m Herbaceous Border

If you've visited us over the last few months, you may have noticed that we're a bit of a 'work in progress' behind the viaduct. We're currently in the midst of a huge redesign and replant of the 100m border that sits in the lee of the Charlton Viaduct. The herbaceous border had grown way out of control since it was first planted in 1960s and was in need of redirection. Roger's vision is to create a colourist border using the foliage as the predominant feature in the scheme. The leaf colour palette will move from yellow to green through to red then on to blue and white. So far, our gardeners have planted over 1,200 plants, removed 70 barrow-loads of root and spent nearly 1,300 hours working on the border which will be in full bloom at the end of the Summer.


---