---
GARDENS, GARDEN NURSERY & 'WIGGLY SHED' SHOP

OPENING TIMES

MONDAY
10.00am - 5.00pm
TUESDAY
CLOSED
WEDNESDAY
CLOSED
THURSDAY
10.00am - 5.00pm
FRIDAY
10.00am - 5.00pm
SATURDAY
10.00am - 5.00pm
SUNDAY
10.00am - 5.00pm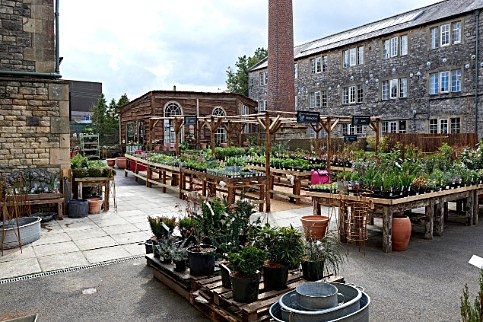 About our Garden Nursery

The garden nursery is a natural link between our extraordinary gardens and designer outlet village. There is an eclectic mix of the very best plants from specialist plant suppliers and growers, with perennials, shrubs, alpines, water plants, roses and climbers, as well as a fascinating collection of houseplants available. Shoppers will also be able to browse the weird and wonderful selection of 'one-off' garden ornaments, collectables and antiques.
---
About our Wiggly Shed Shop

A treasure trove of the eccentric and the excellent, the Wiggly Shed is our brand new garden nursery shop, affectionately named because of its 'wiggly', corrugated tin roof.
Inkeeping with the Kilver style of recycling and regeneration, the shed was built from reclaimed materials which Roger and his team purchased from local reclamation yards. The Wiggly Shed is filled to bursting with interesting items, including an interesting range of garden tools, seeds, gifts and more.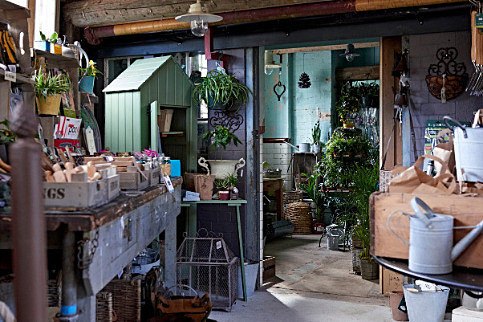 ---
---
---