EASTER WEEKEND AT KILVER COURT | 15 - 17 APRIL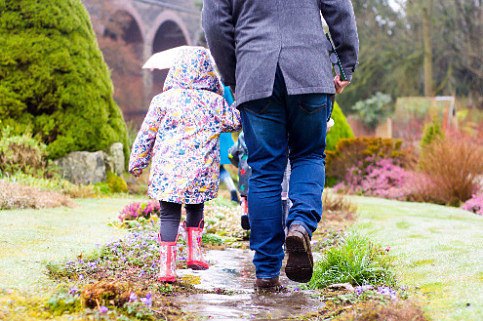 Easter Egg Hunt in the Garden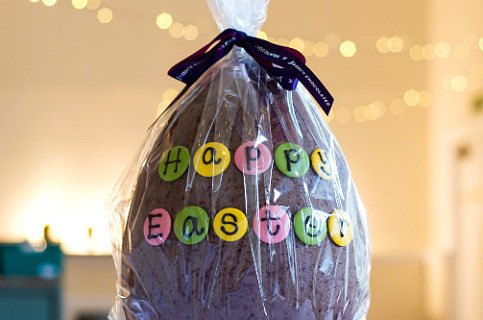 Win a giant Easter egg
The Easter bunny will once again be visiting our garden and hiding nine giant decorated eggs for you to find over Easter Weekend. Use the clues to find the eggs and you'll be rewarded with some delicious chocolatey treats handed out by our two Easter bunnies! Entry is £2.50 per child and free for accompanying adults (one adult per child).

Once you've finished the Easter Egg Hunt, make sure to enter our onsite prize draw to win this giant James' chocolate Easter egg. This gigantic egg weighs over 2kg, is 40cm high and will take about 300 bites to gobble up! That's surely enough chocolate to last the whole family until next Easter!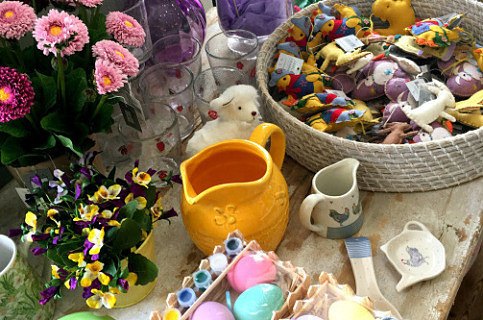 Easter in The Great House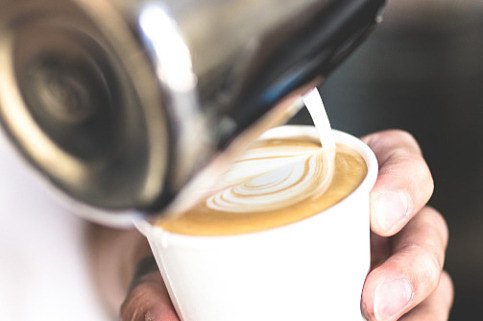 Free tea/coffee
Make sure to stop by our Great House over the weekend too, for hundreds of Easter decorations, chocolate eggs and spring delights. There also be delicious spelt Easter treats on offer!

Register your interest for our Easter Egg Hunt below and receive an e-voucher for a free tea or coffee served in the garden when you visit us across the Easter weekend...

---
---
Easter Weekend Opening Times:
* The Easter Egg Hunt will run between 15 - 17 April, 10am - 3.30pm.
Friday 14th April (Bank Holiday) 9.30am - 5.30pm
Saturday 15th April 9.30am - 5.30pm
Sunday 16th April 10.00am - 5.00pm
Monday 17th April (Bank Holiday) 9.30am - 5.30pm

---