Kilver Court Christmas Gift Guide
We asked Monty for her Great House picks.. " My Random Christmas Cravings "

From Cards to Cabbage there's something for everyone
(From left to right)
1) Treats " Who doesn't like sweet treats?"
2) Pork Scratching gift set " I'm a Savory loving swine "
3) Amaretti Tin "Who wouldn't want to keep the tin after it's empty"
4) Monty Scoffy Choccy "The best brand name, I would say that wouldn't I"
5) Bay Tree "Perfect for the Christmas Spread"
6) Cards "I love a cheeky Christmas card"
7) Unicorn Tears Gin "Pink gin, any excuse really"
8) Sharpham Park Walnuts "I'm married to the walnut man, so I should really include them"
9) Red Cabbage "I'm growing it in the garden, so I have a slight obsession right now"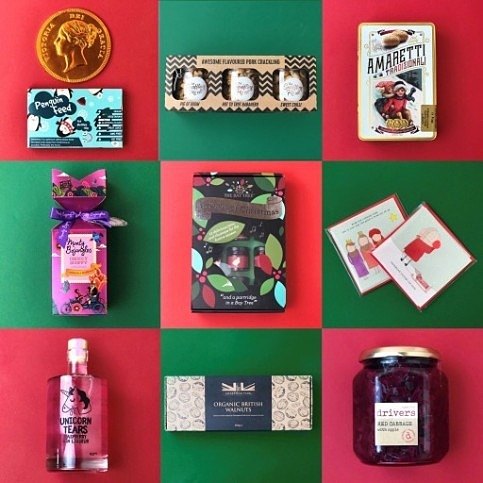 Hand-picked for him
From Casino Games to Shaving essentials there's something for even the hardest man to buy for.
1) 50 things to do with a Penknife
2) Morris men's key ring, travel wallet and luggage tag

3) Morris & Co. shaving gel set and Shave brush
4) Harry's Cider selection
7) L'OCCITAN eau de toilette
8) Pork Crackling

9) Kitchen essentials

Hand-picked for her

From silk kimonos to cosy essentials there's something to bring a smile to her face.

(From left to right)
1) Notepad & Pen -£15.00
2) Hundred Stars Kimono -£75.00
3) Make Bath Oil - £27.50
4) My Doris Handbag - £75.00
5) Neom Candle - £31.50
6) L'OCCITAN Treats - £12.00
7) My Doris Sheep skin slippers - £70.00
8) Chi Chi Moi hand-knitted hot water bottles - From £26.00
9) Katie Mullally wishbone necklace - From £90.00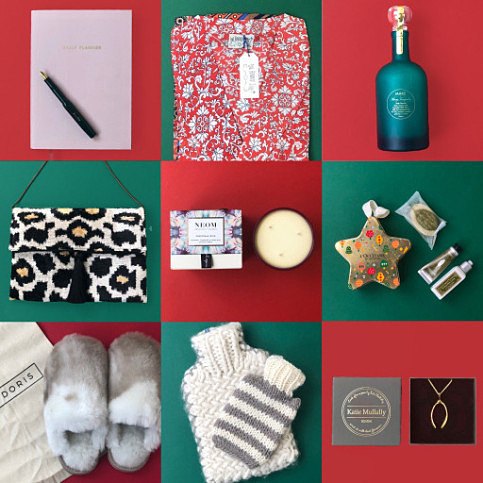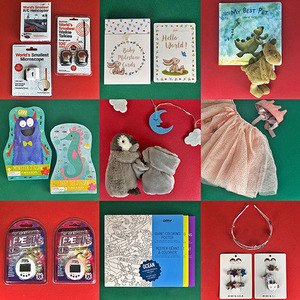 Hand-Picked for Little Ones
From puzzles to tutu's there's something for every child! Perfect for last minute gifts!
(From left to right)
1) World's Smallest Toys - From £6.25
2) Baby Milestone Cards- £12.50
3) Jellycat My Best Pet & Dino Toy - £10 / £10.83
4) Floss & Rock Jigsaw Puzzles - £8.75
5) Jellycat Penguin Soother & Lights - £14.79 / £10.42
6) Pink Tutu & Crown -£22.08 / £8.75
7) Virtual Pets - £7.08
8) OMY Colouring set - £8.75
9) Mimi & Lula Hair Accessories - From £5.79

Food And Drink
From Champagne to reindeer 'feed' we have the perfect treats for you this Christmas!

(From left to right)
Godminster cracker & cheese box

Avery's champagne
Chocolate ball
Luxury hot chocolate
Brownie butter selection
Acorn non alcoholic spirit
Cambridge gin
Reindeer feed
'Elf and seek' advent calendar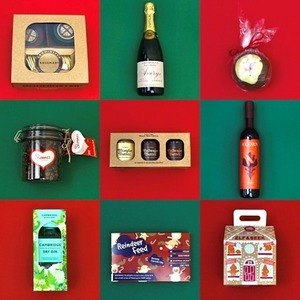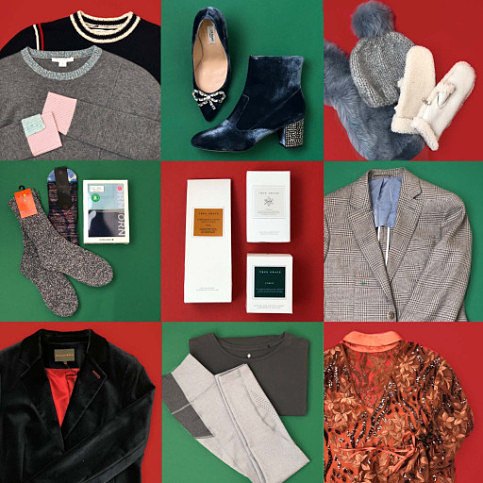 Fashion Lovers

From velvet jackets to sparkly boots, we have the perfect Christmas gifts for them!
(From left to right)
1) Sweater Weather: Chinti & Parker and Duffy Cashmere Sweaters
2) Party Shoes: L.K. Bennett Embellished Velvet Boots & Court Heels
3) Keep Out The Cold: Gushlow & Cole Hat, Gloves And Scarf
4) Beanie & Stance Socks, Bjorn Borg Boxer Set
5) It's Beginning To Smell A Lot Like Christmas: True Grace Christmas Candle & Diffusers
6) Hackett Checkered Blazer
7) Really Wild Blue Velvet Coat
8) LNDR Grey Leggings & Bamford Grey T-shirt
9) Three Floor Embellished Top
Garden Lovers
From matching gardening gloves to a handy kneeler, we have the perfect gardening lovers Christmas gifts!

(From left to right)
Garden tools set - £31.63


Adults and kids gloves /£3.29

Gardener's hand set - £4.67
Watering can - £15.42

House of Plants book - £16.67

Pruners - £20.00

Niwaki secateurs - £31.67

Garden Trading kneeler - £13.33

Chalk name tags - £5.42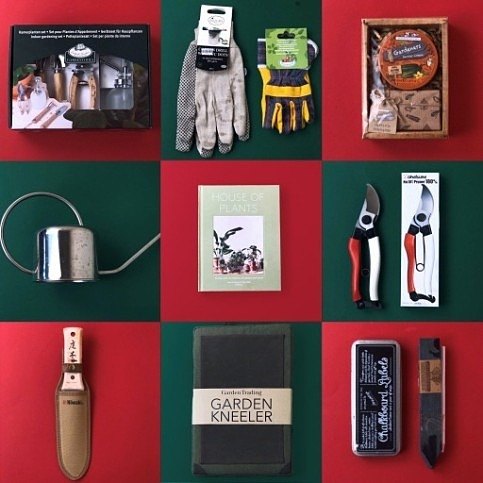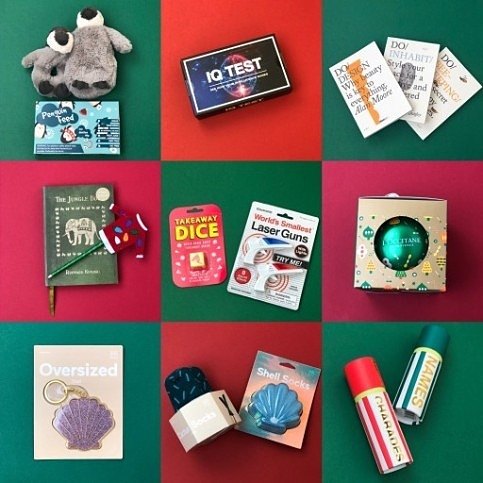 Stocking Stuffers
From brain teasers to cactus socks, we have the perfect stocking stuffers!
(From left to right)
1) Jelly Cat penguin teddy & Vegan penguin 'feed' jellies
4) The Jungle Book journal & Christmas pen
5) Takeaway dice & worlds smallest laser guns
9) Charades and 'names' games
Party Food & Drink
From cheese to chocolate, we have the perfect party food for you this Christmas!
(From left to right)
Gadeschi biscuits £1.95
Acorn non-alcoholic spirit £18.29
Two Farmers crisps tin £11.50
Sharpham Park walnuts £7.95
Cornish Charcuterie mixed spreads / pate from £5.40
The fine cheese co crackers £3.50
Avery's Champagne £18.75
Motezuma's milk chocolate £4.79
Mixed cheese from chilled, from £3.40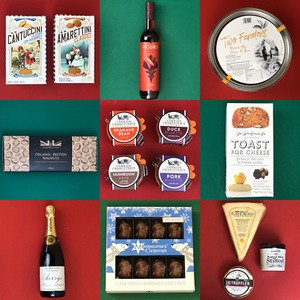 ---