A Farewell Message From The Saul Family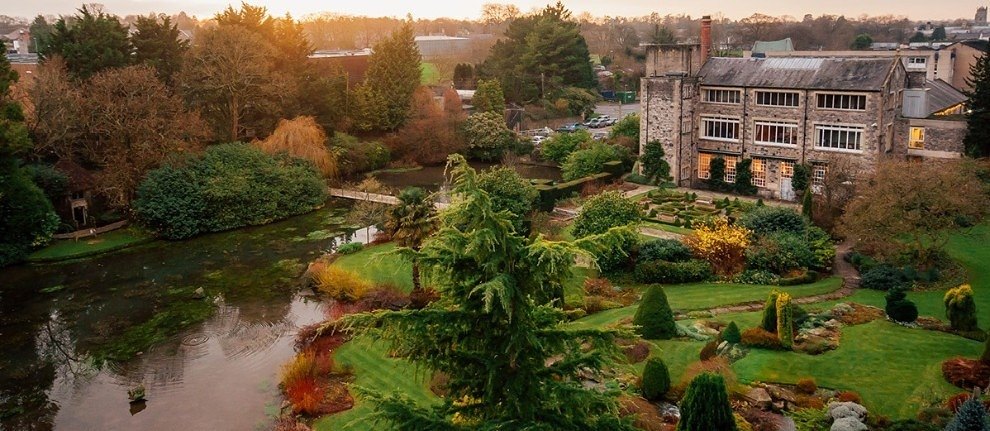 Dear Friends
Following our announcement at the beginning of August, we have now completed the freehold sale of Kilver Court and therefore as of the 6th September 2021 the businesses we operate onsite, i.e., The Great House, Fashion Emporium, Plant Nursery and Garden Entry, and the Garden Kitchen Restaurant, have closed.
We bought Kilver Court 25 years ago as the headquarters for Mulberry and we have had the most incredible journey with the site, from the first steps of opening the Mulberry Factory Shop in 1996, right through to the creation of the very special destination we now have, which brings more than one hundred thousand visitors a year to Shepton Mallet and the local area.
We are enormously proud of the efforts that our team and our brand partners have put in over the years to help us create such a special destination. We have restored and developed the Gardens, opened multiple designer brand stores, held hundreds of very special weddings, and offered our local, national and international audience of customers a unique chance to shop and eat at what has become an award-winning destination.
Our journey now takes us back to Sharpham Park, where we grow and mill our organic spelt. The next exciting step is the launch of our plant-based spelt drinks this autumn, so please watch this space and come and join us in our next chapter over at www.sharphampark.com.
The stores of Mulberry, Toast and Yves Delorme will continue to remain open on site, so please carry on supporting these business as they begin a new chapter. We wish them nothing but the best.
We would like to thank you, our very special customers, for all your interest and support over the last 10 years. We have had so many fond farewells from so many of you over the last few days, THANK YOU! You, along with our amazing staff, have helped Kilver to become such an incredible destination.
Our best wishes,
Roger, Monty and Freddie
6 September 2021
---